Learn how these diverse and proud Hispanic thrive in their business and impact the Latinx community and the nation today.
After a summer break, In Great Company is back with a roundtable that you won't want to miss! We are going back to celebrating Hispanic Heritage Month with three fantastic and successful Hispanic entrepreneurs Cenia Paredes, Danay Escanaverino and Marcelo Rodriguez.
Join us to learn:- How Cenia Paredes's background from DR has helped to create and develop an innovative, stylish, and sexy brand of women's clothes, Cenia New York
– How Danay Escanaverino earned her reputation as a Multicultural Marketing Growth Hacker and how she founded LatinaMeetup & Amigos.
– How Marcelo's passion for helping Hispanic companies find capital or growth has led him to be the president of inQmatic.
We will discuss:
– What does it mean to be Latinxs?- What kinds of stereotypes have they encountered- Entrepreneurial motivations, challenges- Productivity hacks- How did they get funding, capital and recommendations- How they have influenced and enriched our nation and society
See you on Tuesday to support and celebrate the success of LatinX-owned businesses!
Tune in on Tuesday at 12 pm EST.
Danay Escanaverino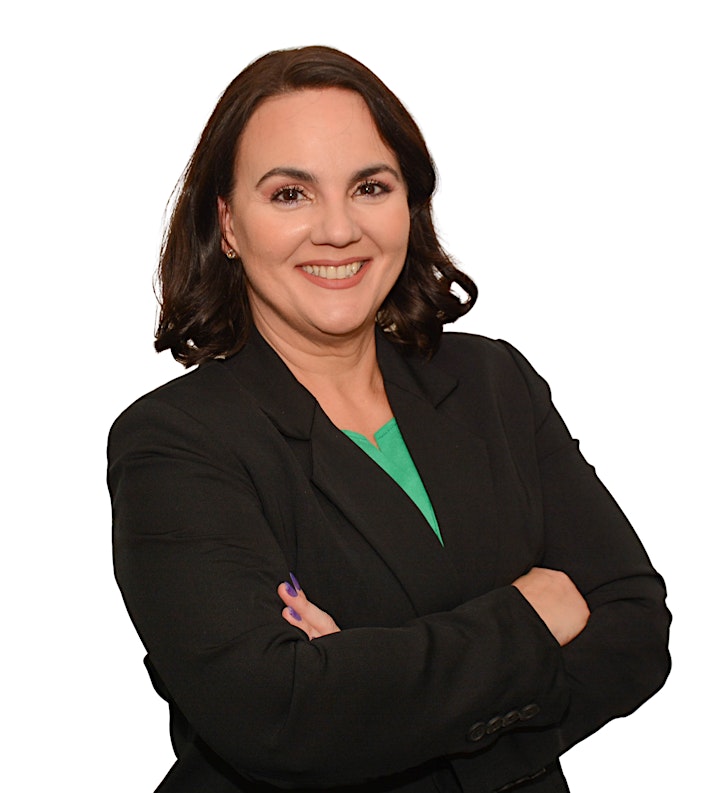 Danay Escanaverino is an award-winning Latina serial entrepreneur, speaker, and community builder. As CEO of LunaSol Media, a boutique digital agency, she connects brands to Hispanic/Latino consumers, where she has delivered millions of global leads and sales for her clients.
This self-professed "data geek" knows the numbers and sheer power Latinos represent as consumers for brands, as entrepreneurs to the economy and as voters in the country.
A Cuban immigrant and the proud daughter of a political prisoner, Danay is fiercely passionate about elevating the Latinx community and breaking down the barriers that keep them from harnessing the power of unity.
As founder of LatinaMeetup, she has introduced thousands of Latina brands to millions of consumers. As founder of AMIGOS, she has facilitated hundreds of job recruitments, grants, scholarships, and other resources for Latino professionals.
Danay is a board member of Latinas In Business and also serves as a mentor for several accelerators and Latino youth programs.
Recent Accolades:
– Featured in "Dear Future Latina Trailblazers "
– 2022 Passionistas Persist Vanguard Award Recipient
– 2022 Enterprising Women of the Year Award
– Featured in "100 Shades of Influencer Marketing"
-100 Women to KNOW 2022
– 2021 GOLD GLOBEE® Winner
– 2021 Enterprising Women of the Year Awards Champion
– 2021 – 100 trailblazing female entrepreneurs to keep your eyes on in 2021
– 2019 Latinas In Business Award Recipient
Cenia Paredes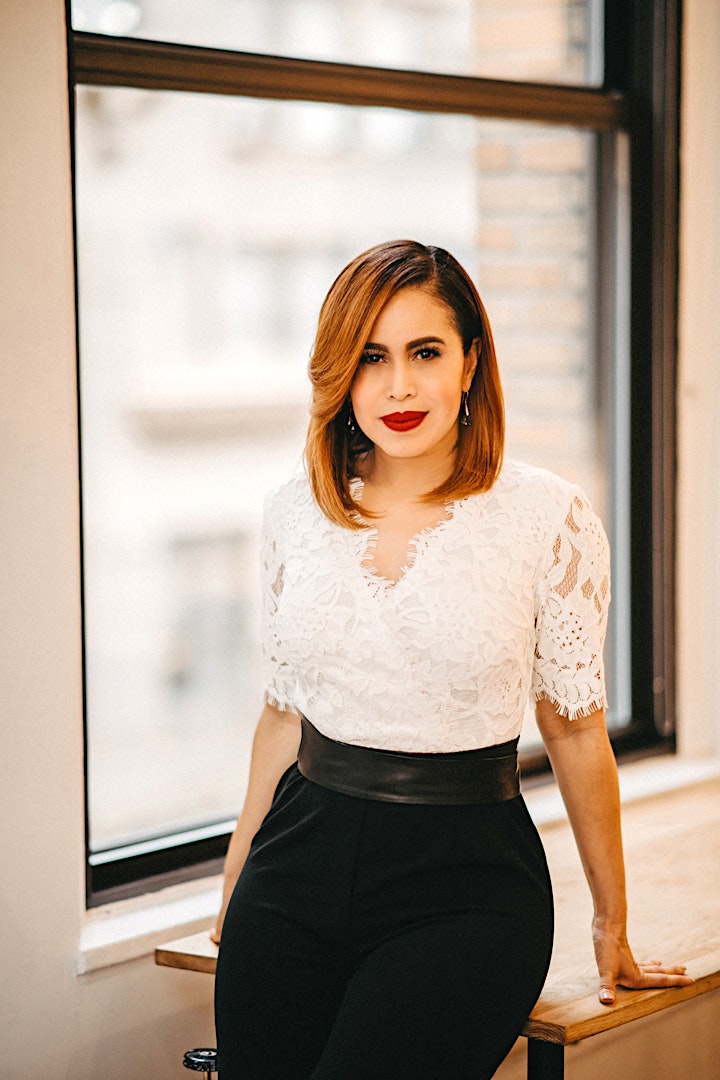 Cenia Paredes grew up in a family dedicated entirely to dress making in her native Dominican Republic. From an early age, she helped her mother choose fabrics, participated in fittings and sketched designs for her mother's clients. By age 11, Cenia was fully immersed in the costume-made dress business to help her family. After immigrating to the USA at 20, Cenia graduated Summa cum Laude from the prestigious Fashion Institute of Technology in 2004. She then worked in New York's competitive fashion district for various renowned brands but always kept her dream of designing her own line as her ultimate goal.
In 2009, Cenia launched her first ready-to-wear collection Cenia New York®, a line of day into evening dresses with a revolutionary fit concept that consisted in offering four distinctive fits that catered to the most predominant female body types, being the first and only designer in fashion history to implement this concept and bring it to a major department store in the USA. Cenia caters to the woman who embraces her curves, is sassy, self-secure, and wants to look tastefully sexy and radiant no matter what size or body shape.
In 2011, Cenia was chosen among 900 companies as one of the 22 participants of the workshop At Macy's, and she was one of 4 vendors chosen to launch her product in selected stores in June '12. Since then, Cenia has expanded her global distribution to specialty stores and her line to include plus sizes. Cenia dresses have been sold on HSN and Shopping Life 24 in Russia in 2016. In 2019, Cenia was one of the winners of "The Big Find," a reality competition for inventors launched by QVC/HSN, propelling Cenia to launch her patent-pending Cenia Convi Jean on HSN in the Spring of 2020. In 2016, Cenia was one of the design entrepreneurs chosen from over 200 applicants to participate in the mini Fashion Business MBA FITDE, sponsored by FIT and industry leaders such as GIII, and has been invited as a mentor and speaker to subsequent FITDE classes. Cenia is proud to give back and support her beloved alma mater by teaching Tools Of The Trade to the new generation of Fashion designers.
Cenia has been featured in major media outlets such as The Today Show, CNN, Telemundo, Univision, The Style Network, El Diario La Prensa, The New York Times, Huffington Post Voces, WWD, Bloomberg News Week, La Nueva Voz Latina, NY Daily News, Glamure, Buzz Feed, Latina, Siempre Mujer, Oh Magazine, People En Espanol, Pop Sugar and many others. In addition, celebrities often wear Cenia's dresses, including Lin-Manuel Miranda's wife and mom, Vanessa Nadal and Luz Towns – Miranda, Gloria Estefan, Dascha Polanco, Evette Rios, Julissa Bermudez, Adrienne Bailon, Alejandra Oraa, amongst others.
Marcelo R. Rodriguez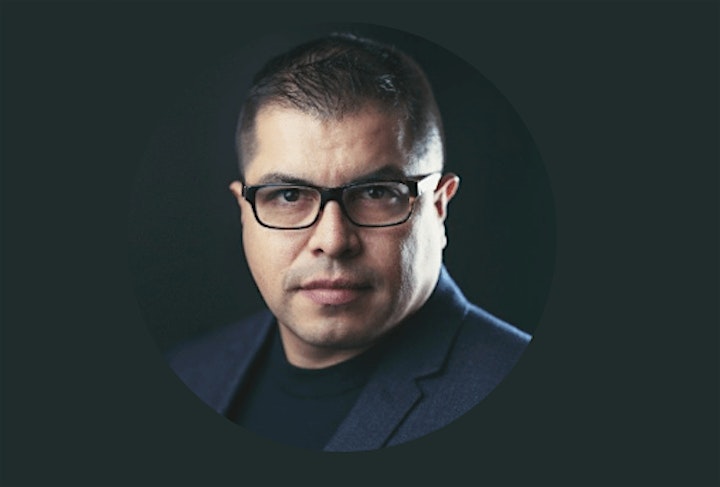 Marcelo R. Rodriguez is a growth advisor for Hispanic Serving Organizations and a seasoned public speaker. His bi-cultural background and experience in digital transformation allowed him to develop and carry out successful initiatives for leading firms from various industries, government agencies, and nonprofit organizations in finance, healthcare, education, and immigration.
In 2018, he co-founded inQmatic. inQmatic acts as a trusted advisor–helping Spanish-speaking business owners transition and grow into the US economy with access to all the right things: education, financing, networking.
His technical experience in financial technology dates back to 1995 with the development of the first public website for Lloyds Bank (Ecuador). In August 2000, he joined the development team that enabled the first on-line Banking system for the largest bank in Ecuador.
Marcelo's first U.S. venture was the formation of Inlanet.net which was acquired by Grupo Parada and provided Digital Marketing Services for companies targeting the U.S. Hispanic Market. Grupo Parada received the Healthcare HIspanic Company of the Year award in 2012.
He has been instrumental in helping organizations in connecting with the U.S. Hispanic Markets. He has worked with Toyota, AMEX, Diageo, Abbott, Latin media enterprise Portada; U.S. Department of Health and Human Services, NY State; Dominican, Spaniard, Honduran and Ecuadorian governments; Acacia Network, EmblemHealth, Aetna Foundation, the Woodrow Wilson National Fellowship Foundation and the Hispanic Educational Technology Services consortium, Portada Magazine
Marcelo Rodriguez is active in the New York Hispanic community through his involvement with several professional associations and nonprofit organizations. He first joined SHPE (Society of Hispanic Professional Engineers site: www.shpe.org ) where he was an active member as well as AYLE (Association of Young Latino Entrepreneurs www.ayle.org ). Later he joined HITT (Hispanics in Information Technology and Communications site: www.hittglobal.org) where he has been actively involved serving as the Information Technology Director where he has lectured extensively on internet related subjects.
He co-founded "Juventud Ecuatoriana," a nonprofit that provides scholarships to students of Ecuadorian descent. He served on the board of the Association of Hispanic Healthcare Executives (AHHE.org) as the Chairman of the Technology Committee, and as Technology and Marketing Director of Latinos in Information Sciences and Technology Association (TechLatino.org) which empowers Latino technological and scientific engagement.
He was a regular speaker for the New York University (NYU): Digital Strategy Class and for the Small Business Administration (SBA) Spanish Initiative Business seminars.
Marcelo received his degree in Computer Systems Engineering and an E-commerce Master's Degree from the Polytechnic University of Ecuador.